It's likely coming to a state near you in one form or another. The Cannabis revolution has begun and, much like computers and the .com revolution of the '90s, it's causing confusion among business owners, marketers, and advertisers alike. Thanks to help from Centro's webinar, How To Capitalize on Cannabis, we know that half of the budget allocated to cannabis-related advertising will go unspent. This is due to regulation and the inability to understand who to target in marketing efforts. The key to successfully marketing cannabis comes down to understanding the scope of regulation in the industry and using data to fuel your marketing decision-making.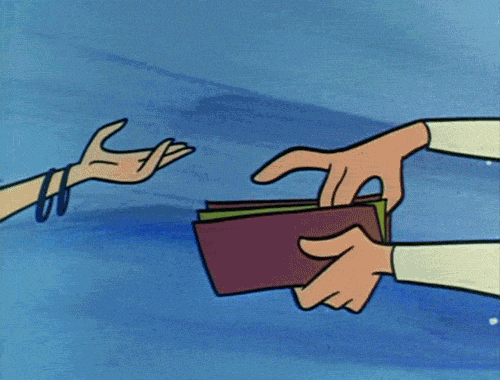 The Problem with Cannabis Marketing: Regulation.
The relationship between The United States and cannabis has been a long and labored one. The official criminalization of marijuana didn't occur in the US until 1937 via the Marijuana Tax Act which officially made marijuana illegal by the Controlled Substances Act of 1970. Since then, the legalization of the plant has been hotly debated, especially during the CBD rise.
Recreational Marijuana
As of today, recreational marijuana is legal in Alaska, California, Colorado, DC., Massachusetts, Michigan, Nevada, Oregon, Vermont, and Washington state, and is medically legal in over 30 states.
You can thank the rise in CBD access and popularity to the 2018 Farm Bill, which federally allowed for the planting of hemp to occur as long as it contains .3% or less of tetrahydrocannabinol, or THC. THC is a chemical compound found in marijuana which is associated with the 'high' that the plant is so infamous for.
Regulations
Marijuana is still federally considered a Schedule 1 drug, meaning it's perceived to have no medical value and a high potential for abuse, business owners in those legalized states are now facing issues with how to advertise their product.
Traditional means of digital advertising are likely not going to work for a budding (pun 100% intended) cannabis business.
This is due to the strict regulations that front-running advertisers, like Facebook and Google, put on cannabis-related products.
Facebook is the less-strict of the two. Facebook will not allow ads that show the use or sale of prescription, recreational or illegal drugs. Failing to follow these guidelines can result in account suspension or deletion.
That being said, Facebook does allow verified Marijuana businesses to appear in searches that occur in the platform. Even with the verification, businesses are not eligible for advertising. This also includes companies that strictly sell CBD and CBD-related products.
Google's regulations mirror that of Facebook, with more succinct wording. Google strictly prohibits ads for substances that alter mental state. That includes cannabis and any products or services marketed as facilitating recreational drug use or ads for instructional content about producing, purchasing, or using recreational drugs.
Finding yourself in violation of these terms can result in the disapproval of your ad, suspension of your account, or a compliance review from Google.
When the major advertisers aren't an option, the question of where to advertise your cannabis business can be a big one. However, your business data can supply the answers that you're looking for!
The Solution: Data.
As recreational use of cannabis grows, so does the extensive network of cannabis-related businesses. The cannabis industry is made up of growers, producers, dispensaries, delivery services, hardware manufacturers, and compliance networks. All of these networks offer their own ecosystem for marketing opportunities.
It is vitally important for cannabis business owners to have a comprehensive understanding of who your customer is and how they discovered your business. We recommend starting with Google Analytics. Once armed with that information, you can begin to enter the cannabis network and find those marketing opportunities that will speak directly to your customer.
Google Analytics will provide you with basic demographic data. The platform can also show you the other affinity categories your customers are interacting with. This can let you know where to start looking to network.
Finally, since compliant cannabis advertising adds another layer of complexity to ads, don't underestimate the power of organic reach! Now's your chance to network and be creative in order to reach the maximum number of people possible.
Find cannabis-industry influencers to create a partnership. Join local events. Produce useful, native content to educate and inform your audience. This will enable you to create a full experience for your customers, beyond any advertisement they might see. This also helps your brand to establish credibility in a space that's difficult to navigate.
Use your data, do your research, and get creative! The landscape is ever-changing, but the sooner you can establish your brand, the better. Follow these tips, and you're on your way to creating a compliant and effective cannabis marketing strategy.